Staff Q&A: A brief encounter with… Rob McCarthy
3 minutes reading time
Here at CDS, we're incredibly proud of our 170-strong team – after all, they're the ones who make all the comms magic happen. That's why, each month, we're giving our blog readers the chance to get to know each member of the CDS family, in our employee Q&A series.

Next up in the hot seat, its senior project director, Rob McCarthy. With just 10 minutes on the clock, let's go…

1. Sum up your role at CDS in one sentence:
I head up the project management team, and my primary focus is ensuring that colleagues have everything they need to successfully complete projects. I also support the delivery team, helping to ensure we deliver the highest quality service to customers.

2. What's your favourite thing about your job?
My days, weeks, and months are completely varied. I work with a vast array of clients — all with differing needs — supporting their many challenges. I enjoy the fast-paced nature of my work, because it keeps me on my toes, and means that no two days are the same!
3. How did you become a senior project director?
While at college – over 20 years ago! – I was studying towards starting a law degree, but attended a university careers day at the Manchester Arena and one university asked: "would you like to make computer games for a living?" That was it, my career path changed in an instant.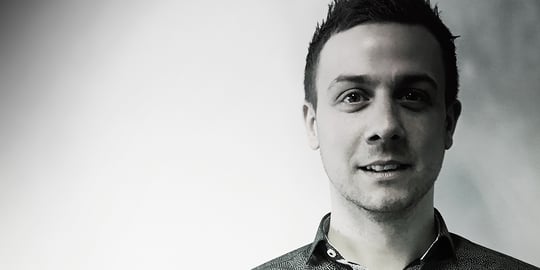 I went on to study a BSc in Interactive systems and video games design at Bradford University – leaving behind law and psychology and focusing on games programming and 3D animation. After graduating, I worked several jobs within mobile gaming on titles for Universal Studios and UK sports brands – starting as a junior QA tester in Macclesfield and working up to head of pre-production at a games studio in London.
My next jump was to Walmart as an agile product owner for their Global eCommerce project – I had always worked in smaller companies (<50-100 colleagues), so wanted to gain experience in the 'corporate' world. I travelled the world with Walmart, travelling to Sofia (Bulgaria), Bangalore (India) & San Francisco (USA). This became more difficult as my daughter was born, so I started to look for new opportunities.

Almost seven years ago, I interviewed for an agile project manager role at CDS. At the time the company was changing — moving from more waterfall projects to agile projects — they were looking for project managers to help drive the change. My initial one-hour interview lasted well over two, it felt like the place to be. And, at CDS, I have moved through various project manager roles – taking me to where I am now.

4. What drew you towards choosing CDS as an employer?
The role suited me down to the ground, I could see that CDS would be the perfect fit for me and my family. Although it was seven years ago, CDS today still feels like it did back then – a family.

5. Describe the CDS ethos in just three words:
Family, challenging, variety.

6. What's been your favourite project so far and why?
It has to be Single Online Home – the national policing platform. I see this as my 'other child' (I do love my daughter more though) . I have been involved with this project from the beginning, from when it was simply a concept – with 3-5 people from the client-side – to going through the full tender, winning the contract, and now being four years into the project.

I see the difference that this makes to members of the public, and the impact it is having on national policing. Almost all English and Welsh police forces are using the platform, making it one of the very few — if not only — national policing systems. To also hear that this project is talked about in the UK Parliament is a credit to everyone at CDS who supports this programme of work.

You can read a case study, here.

7. And, which brand would you love to work on a comms project with?
SpaceX – I'm a space buff, and I love the pace of change and innovation that they produce.

8. Complete this sentence: For businesses, employing an effective communications strategy means…
having clear, strategic, and specific goals.

9. For a bit of fun, if CDS were a variety of biscuit, which would it be and why?
I'd have to say a HobNob – it's reliable, has a strong structure, and delivers what you expect.

10. Finally, if you could give one piece of advice to your 10-year-old self, what would it be?
Spend as much time as possible with your family, life is too short.