The importance of direct mail and door drop within the channel mix
5 minutes reading time
For organisations across both the public and private sectors, knowing your audience is unmistakably important. However, being aware of what, where, when, how, and why you should be communicating with these individuals is equally vital for establishing a mutually respectful and successful relationship.
As the murmurings of a 'digital first' society continue to drive many organisations' actions – whether paperless banking or online-only retail – it's crucial to recognise and understand the pivotal part direct mail plays within the overall marketing matrix.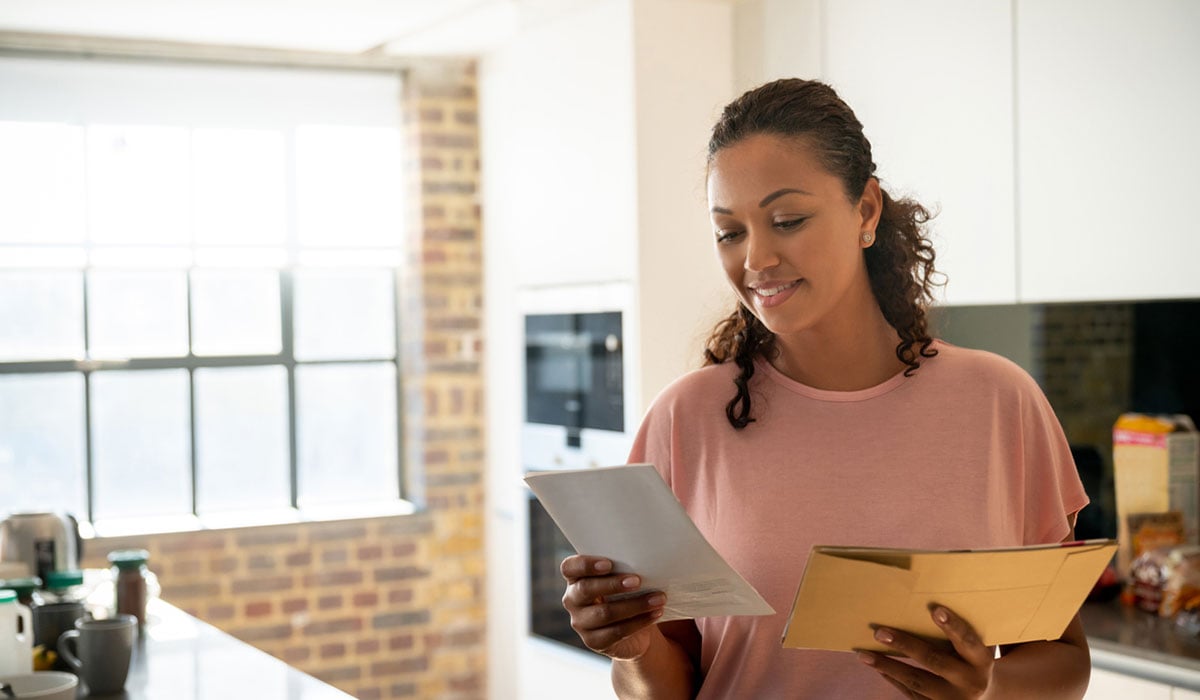 A look at the direct mail landscape
Over the years, there are many factors which have impacted the use of printed comms as a marketing tool – whether reducing paper usage to be 'greener' or a perceived lack of analysis into the campaign's results. The increasing societal shift to digital communications and the introduction of GDPR have also contributed to a downturn in its use.
However, the print industry has also experienced a resurgence – and with the introduction of recycled papers and clever targeting, segmentation, and data management techniques, it remains a key channel for today's marketers.
After all, it's clear that the digital space is evolving at a rapid rate, but is it sometimes too crowded? Is there so much noise that we don't pay attention to everything we see online anymore? Are there too many channels?
This train of thought then begs the question, are we more likely to open and pay attention to the content that comes through our letterbox – even if we later discard it as 'junk'? If we receive communications more tangibly, there's arguably a greater chance that we'll see it – skimming it and registering the messaging many times, and often subconsciously.
Pre-GDPR households would receive piles of letters and flyers daily, and many people lost trust in this channel – finding it hard to differentiate between relevant and junk communications. But this altered with the introduction of the new regulations, and quickly meant that anything which landed on the doormat had more credence.
The truth is that effective marketing and optimum customer experience isn't a case of using one media channel over the other – print or digital – it's a well thought out combination of the two.
The impact of the pandemic on print marketing
The onset of the pandemic in March 2020 significantly changed the daily lives of many individuals – whether that was a shift to working from home, video calling, or home-schooling – the once 'normal' day was turned on its head.
And throughout the three lockdowns and social-distancing restrictions, people's living and working habits naturally changed – also bringing a renewed sense of appreciation for both digital and postal communications.
Regarding the latter, Royal Mail's MarketReach revealed that 88% of people paid the same or more attention to mail during lockdown, and 40% agreed or strongly agreed that being in lockdown made them realise how important it was to them.
And even with the world gradually opening up more, it's hard to imagine some of the changes ever being reversed. For example, hybrid working models are rapidly overtaking the traditional office-based 9-5 – with people preferring the flexibility to better balance their personal and professional lives.
As a result, there's now a captive audience that's spending more time inside their houses, so it comes as no surprise that Royal Mail's study has outlined that "mail's ability to reach and engage audiences offers huge potential for marketers."
In the same Royal Mail MarketReach findings, 7 in 10 people felt that mail was the right way for the government to communicate during the pandemic, and 44% said they looked forward to receiving post during lockdown. This not only highlights the importance of this channel in 'official' communications but in fostering a positive, personal, and trusted relationship with an audience.
But printed comms should never be siloed away from digital, it should instead be seen as a complementary channel which contributes to an improved, well-rounded customer experience.
However, in order to be successful, it has to be targeted – with data management and segmented audiences – otherwise it will not only likely end up in the bin, but it could also damage relationships with the recipient.
Using and analysing post to drive digital activations
In truth, post can be an effective launchpad for sending individuals into the digital space when the right call-to-action and analytics metrics are used.
While email marketing and social media updates are trackable via click-through rates, in the past, this proved trickier for print. In fact, one of the main reasons marketing teams struggled to get sign-off on their door-drop campaigns previously was due to a lack of traceability – board members wanted tangible results and ROI calculations for print too.
These days, JICMAIL (Joint Industry Committee for Mail) bridges this gap and enables marketers to track the effectiveness of their direct mail efforts – offering visibility over its lifecycle. JICMAIL research has also revealed the average item of post was interacted with 4.58 times in Q2 of 2020, and the lifecycle of the average direct mail item in the home is 8.5 days – and 6.9 days for door drops.
It might be shown to a neighbour twice, popped on the fridge for a few days, and taken to the office – increasing the exposure and engagement of the content. That's when, through segmentation and targeting, messaging can really relate to the end user, and supplement online clicks.
This approach not only gives marketers a more rounded picture of how their marketing is performing, it also enables them to really get to know who they're communicating with.
Audience understanding is crucial
In order to implement a successful channel plan, it's important to fully understand your audience – including their behaviours and preferred methods of communication. It's also equally vital to recognise that not everyone can access the internet, so by deploying a 'digital only' marketing strategy, organisations are instantly alienating large volumes of people.
A great example of where print is a valuable tool is when local authorities use direct mail and door drop to communicate important updates to small segments of the population – such as residents who live within a certain postcode catchment or those who speak a certain language. Not only does it allow councils to be more targeted with language and accessibility variations and messaging, but it's likelier that someone will pick it up if it goes through the letterbox, than if it's sat in a crowded inbox.
Good data management, segmentation, and targeting, coupled with clever creative work isn't enough to make direct mail perform at its best though – personalisation shouldn't be forgotten either. This is the 'secret ingredient' that helps to foster a more genuine and reciprocal relationship with the end user.
Ultimately, it's clear that print and digital are both here to stay as part of the marketing mix. And while one could survive without the other, when implemented effectively together, they're great bedfellows which help to create an enhanced customer experience that has accessibility and inclusivity at its heart.