3 minutes reading time
Here at CDS, we're incredibly proud of our 170-strong team – after all, they're the ones who make all the comms magic happen.
That's why, each month, we're giving our blog readers the chance to get to know each member of the CDS family, in our employee Q&A series.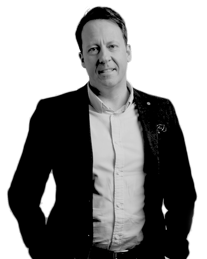 Next up in the hot seat, it's managing director, Mark Gair. With just 10 minutes on the clock, let's go…
1. Sum up your role at CDS in one sentence:
It's my job to lead the agency — ensuring it stays true to its purpose — with a particular focus on its strategy, operations, finance, and employee development.
2. What's your favourite thing about your job?
I love the variety of the role and the challenges it presents. No two days are the same as I am often involved in different projects — from investments, acquisitions, and operational improvements, to client development and new business opportunities.
3. How did you become a managing director? (i.e. past jobs, the route taken to CDS)
I've been in the communications industry for 30 years. I first started as a creative designer for a small print company and was fortunate enough to be sent to Leeds University on placement. After spending nine years with the same company, I was determined to further develop my knowledge and understanding of the rapidly evolving industry.
From there I gained experience in various roles and was involved in services including large print manufacturing, content management, business processing, outsourcing, data, as well as digital and technical development.
I eventually progressed to more senior positions, with my more recent roles being at board level. The majority of my jobs have involved significant responsibilities — and the last two were with large global corporations reporting to a US and UK board. It was always part of my plan to progress to managing director and here we are.
4. What drew you towards choosing CDS as an employer?
I first became aware of CDS' work when I was competing with them to win a new client account!
Up until that point I had been spending a large portion of my working week away from home either in London or across Europe. I heard that CDS was looking for an MD and it sounded perfect as I was determined that my next base would be within a reasonable commuting distance. I met with Fergus Bailie and Phil Walter and left feeling inspired by CDS' potential. I jumped on the opportunity and, 'the rest is history' as they say…
5. Describe the CDS ethos in just three words:
Real, honest and ambitious.
6. What's been your favourite project so far and why?
I know it's a bit of a cop-out, but I can't pick just one! There have been so many that will certainly leave their mark — working with the team to secure the Single Online Home contract was amazing and the biggest deal we have landed for a digital project. Being responsible for building an online platform for crime reporting and police services — introducing one of the biggest changes in UK policing since the launch of the '999' emergency number — was a real honour.
The contract successes across my CDS career to win the Ministry of Defence design, print and marketing services, and our partnership with GLA group offering marketing services to Transport for London have been very special, as well as the work we have delivered for Social Work England — which is really helping to make a positive difference.
Our more recent triumphs have been the acquisition of behavioural research specialist, SimpleUsability and the development of our new head office at Riverside House, in the heart of Leeds city centre.
7. And, which brand would you love to work on a comms project with?
Changing route slightly, it has to be Red Bull — the diverse range of its sports-related communication requirements must be incredible. Can you imagine supporting Formula 1, Wingsuit racing and Red Bull Rampage in a day's work? It would be a dream come true for me.
8. Complete this sentence: For businesses, employing an effective communications strategy means…
Connecting to the right audience, being clear in their purpose, and witnessing exponential growth.
9. For a bit of fun, if CDS were a variety of biscuit, which would it be and why?
A hobnob — strong, fulfilling and a quality capable of making a difference (to your waistline!)
10. Finally, if you could give one piece of advice to your 10-year-old self, what would it be?
Don't marry a woman who has a passion for horses!
Author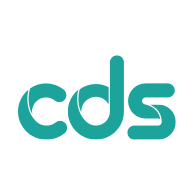 Marketing team
News and views from the marketeers
Marketing team
News and views from the marketeers
More articles by CDS