Shaping the future of healthcare
2 minutes reading time
Driving innovation to shape the future of healthcare in the UK is something that CDS is really passionate about. Through our partnership with Health Innovation Yorkshire & Humber (HIYH), we've connected with brilliant minds, shared our knowledge, and had the chance to genuinely contribute to advancing healthcare solutions.
HIYH is a regional innovation hub dedicated to supporting the development and adoption of new healthcare technologies and solutions. Collaborating with a diverse wide range of stakeholders, including NHS providers, commissioners, academia, and industry. Working in this space is truly inspiring.
Seb Clancy, Dom Baker, and I had the privilege of participating in several exciting events and programmes during October '23. Here is a glimpse of what we've been up to...
Accelerating FemTech
The Accelerating FemTech programme is dedicated to boosting the development of technology solutions to address the unique challenges in women's healthcare and helping to close the gender health gap. McKinsey reports that FemTech companies received only 3% of all digital health funding in 2021, despite the FemTech market being expected to grow from $51 billion in 2021 to $103 billion by 2030.
As part of a 10-week support programme designed for small and medium-sized companies across the UK, I had the opportunity to present a masterclass on user experience and inclusive design to a group of HIYH innovators.
Propel@YH Boot Camp India
HIYH handpicked 12 SMEs based in India to take part in the Propel@YH Boot Camp, a programme designed to bring global health innovations to the region. Dom and Seb met with the innovators and found out why they're considering basing their UK operations in the Yorkshire & Humber area. Home to some of the largest NHS Trusts in the UK, the area has become a particularly vibrant hub for healthcare innovation, with over 25% of digital health roles across the UK based in Leeds.
Propel Accelerator Launch
Dom and Seb attended the launch of the Propel Accelerator, the Yorkshire & Humber AHSN's digital accelerator for innovative healthcare startups which offers invaluable support and guidance to fuel company growth and market expansion. The start-ups and scale-ups in this cohort are expected to become a future part of NHS infrastructure. So exciting to be a part of this programme!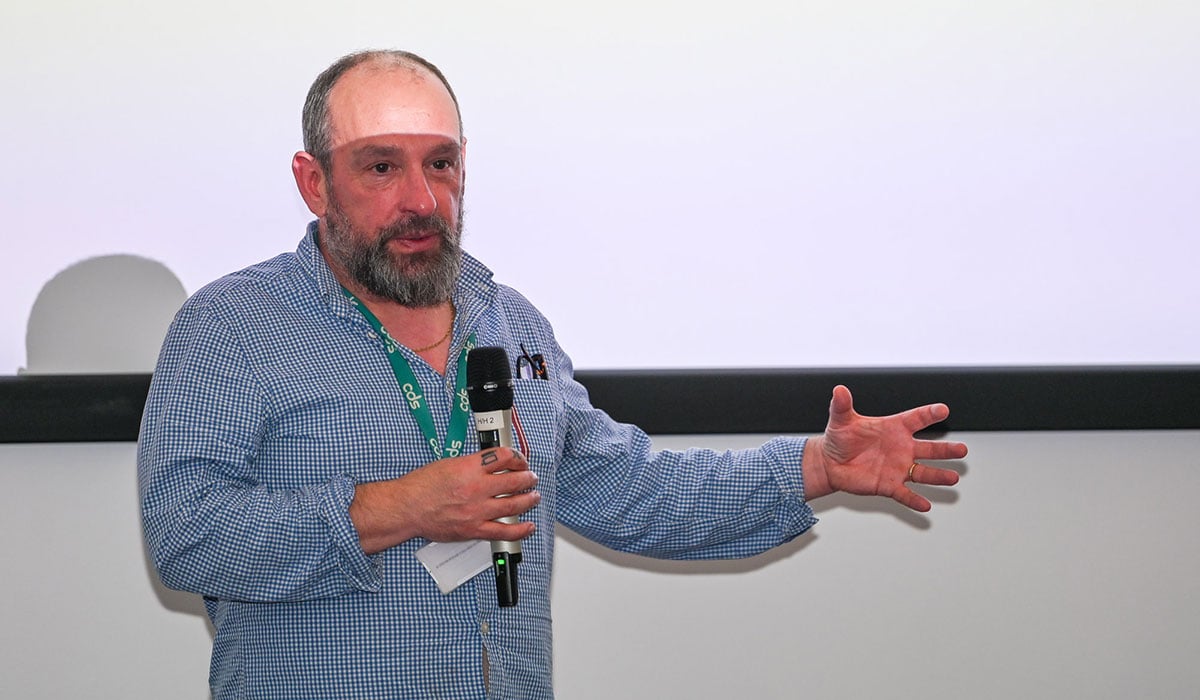 On December 14th, our Head of Experience Design Martin Gittins, Accessibility Consultant Neil Campbell, and I will have the opportunity to present an inclusive design masterclass as part of the programme. Designing experiences which engage and delight while meeting the needs of everyone in society is very important to us and to the startups who want their end users to find them easy to use and easy to engage with.
This is an exciting chance for us to share our expertise and contribute to the growth of innovation in healthcare.
Our Partnership
Through our partnership with HIYH, we're actively working together to shape the future of healthcare, leveraging our combined expertise to drive innovation, improve patient outcomes, and pioneer new approaches to healthcare challenges. This collaborative effort is a testament to our commitment to making a meaningful impact on the healthcare landscape, and we're excited about the opportunities and positive changes that lie ahead.
This is the future of healthcare, and we're proud to be a part of it.