4 minutes reading time
Bailie Group CEO, Fergus Bailie recently took part in Insider's Q&A series on the Northern Powerhouse, to outline what the initiative means to him, the need to overhaul the Green Book process, and how infrastructure improvements can fuel the north's economy.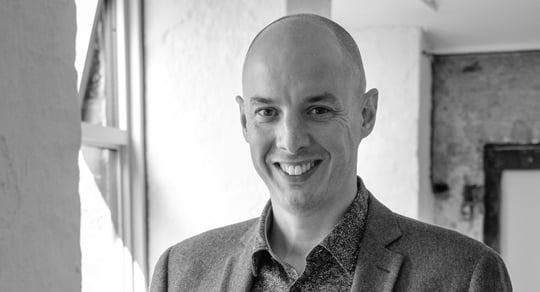 What does the Northern Powerhouse mean to you?
The Northern Powerhouse is an opportunity to make the region an attractive area for education, employment, and investment.
In truth, we have always had creativity, talent, and a hard-working mindset in the north – after all, it's the home of the Industrial Revolution. And, given the right resources, we can be at the forefront of the fourth Industrial Revolution.
Personally, I want our region to become a global place to do business, and one which attracts talent from the south, not vice-versa.
Six years have passed since the phrase 'Northern Powerhouse' was first coined. Has enough happened since then?
These things never happen as quickly as you would like, and I know there is a huge amount of work going on behind the scenes. Some of the problems we face – such as infrastructure, social mobility, education, and skills – are deep-rooted and will take a generation to resolve.
It was great to see 'levelling up' at the heart of the last election, and the Conservative 'blue wall' will continue to put pressure on Whitehall to deliver on the electoral rhetoric. This is critical, as the gap in GDP per capita continues to increase between south and north. The Government therefore needs to overhaul the Green Book process for allocating funding – as it creates a bias towards investment in the south.
UK regional inequality is amongst the worst in the developed world, but I see that as a massive opportunity – how amazing could this country be if we closed the gap?
How is the appointment of Metro Mayors starting to help the initiative?
We can see the benefit of this from the way Manchester has embraced the concept – with Andy Burnham leading a team that has a £1bn development budget for city infrastructure and investment. I think the pandemic showed the value of having a Mayor to stand up for individual regions, with Andy Burnham and Steve Rotheram fighting hard for their funding.
I think it's a shame that, outside of South Yorkshire, the rest of the county has not been able to agree on such an appointment.
What needs to be done to help the North recover from the Covid-19 outbreak?
In the short term, access to finance is going to be critical. Most businesses have taken a hit – whether that's been full closure or an impact on revenues or order books. Some have had to secure loans and grants to survive, but there is no shortage of ideas and enthusiasm.
The region has some amazing businesses and will continue to innovate and add value in a huge range of sectors – healthcare, advanced manufacturing, and green initiatives, to name just a few. But they will need capital to develop.
In the longer term, skills will need to be rebalanced across the region, as some roles unfortunately may never return. Also, there is an over-reliance on typically lower paid sectors which have been hit hard by the pandemic. I always liked the idea put forward by the UK 2027 Commission which called for longer term planning to address skills and regional inequality with a national renewal fund – akin to that deployed by Germany when East and West reunified.
What is the single main issue you would like to see dominate the Northern Powerhouse agenda?
Transport. This has always struck me as being the biggest issue in better connecting the North. Decent infrastructure could further fuel our economies and provide opportunities for trade, investment and jobs across our frontier.
Frankly, the trains that cross the Pennines are not conducive to a modern dynamic economy. I can travel from York to London in less than two hours, yet it takes me longer to get to Liverpool – a journey that is half the distance.
Is there enough collaboration between towns and cities across the North?
I think the Metro Mayors are a good example of where we could have done better. I had hoped that Yorkshire would come together as one voice – North, South, East and West under a single Metro Mayor.
In such a case, we could have created a big hitting 'political beast' to champion our region and leverage serious bargaining power with the Treasury. After all, we have a population of 5.4m, much greater than Scotland and with a bigger economy than Wales – go 'Team Yorkshire'!
However, where we do connect well is at an agency level. Businesses network effectively within their regions – such as sharing ideas and challenges – and there's a real spirit of northern pride when we collaborate.
How would the success of the Northern Powerhouse agenda benefit your business?
The current pandemic has showed us that the future of work is not five days a week in a single office. We are planning to move to more of a 'hub and spoke' model, with HQs being engine rooms for collaboration where people work for part of the week. This, in turn, gives us the opportunity to expand our talent pool wider than the traditional 45-minute commute.
Leeds has faced challenges around talent attraction for the past few years, with some big players hoovering up digital skills. But, if we can make our towns and cities an attractive, dynamic place of employment, why wouldn't people from all over the UK – and abroad – want to come and work here? The influx of talent and ideas would be awesome for the region.
Author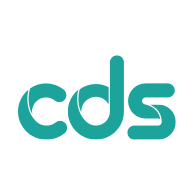 Marketing team
News and views from the marketeers
Marketing team
News and views from the marketeers
More articles by CDS