Has cloud technology caused the end of the Virtual Private Network?
3 minutes reading time
Virtual Private Network (VPN) technology dates back to the mid-1990s and as IT professionals will know, has been used for almost 30 years as a means of establishing a secure, encrypted connection between users and the internet.

But with the surge in cloud computing and remote or hybrid working models, VPNs have arguably become somewhat of a corporate liability – especially where security, speed, and flexibility are concerned.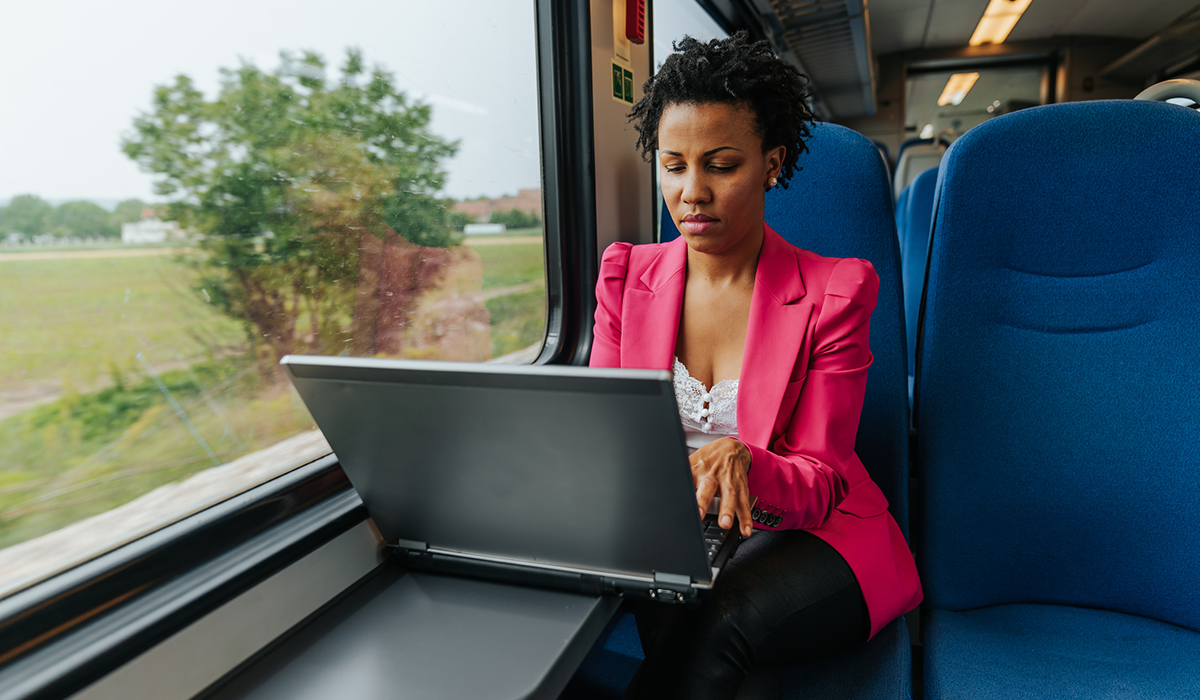 With Gartner recently estimating that by 2025 "over 95% of new digital workloads will be deployed on cloud-native platforms, up from 30% in 2021," it's never been more important for organisations to have secure, agile, and cost-effective solutions in place.

But with circa 50% of all corporate data now stored in the cloud, is this the end for VPN technology? And if so, what's next for digital-savvy organisations looking for agility and security?

VPNs and the rise in remote working

Since 2009, the number of people working from home has risen by 159%, with 52% of global employees doing so once per week. And it's clear that this 'work from anywhere' trend isn't slowing down anytime soon.

This means that teams, data, and devices will continue to be dispersed.

Employees and third parties are connecting to business resources from multiple locations – sometimes on personal devices – and corporate data lives across a mixture of SaaS, cloud, and on-premise applications.
This concoction can pose a raft of risks and challenges for organisations that don't have suitable security parameters and digital practices in place.

Given that VPNs were developed at a time when cloud computing wasn't utilised, remote working wasn't a common occurrence, and when many companies stored their data on internal corporate networks, it perhaps comes as no surprise that this legacy technology isn't best suited to the way most private and public sector entities now operate.

From sluggish connection performance to security and malware concerns to restricted scalability, VPNs have been stretched to the limit over the past couple of years, which has caused multiple headaches for IT teams. And a new way of working is changing how CIOs, CTOs, and DevSecOps teams work.

Virtual Private Network vs. Zero Trust Network Access

As cloud adoption and flexible working continue to accelerate, Zero Trust Network Access (ZTNA) solutions are now picking up the mantle previously held by VPN technology and are guiding the way for organisations.

ZTNA replaces traditional VPN connections with universal policies that grant access based on a user's identity and context, and Gartner predicts that up to 40% of organisations will replace VPN with ZTNA by 2024.

This type of technology not only provides a quicker and more secure way for users to connect to corporate applications – reducing the time teams spend on maintaining uptime and connectivity and deploying VPNs on new devices – but also reduces the risk of lateral movement of malware and impact of data breaches.

It works by authenticating and logging every login and request and requires strict verification of all users and devices. It also limits the information each user and device can access based on identity and context, as well as adds end-to-end encryption to isolate applications and data within the network.
---
Which 'flavour' of cloud is right for your organisation?
---
As organisations continue to run more applications in the cloud, ZTNA can therefore:
Ease cloud transition
Speed up onboarding
Accelerate the time it takes developers to connect to infrastructure
Decrease the IT maintenance burden
Offer greater flexibility and scalability
Reduce lateral movement and security vulnerabilities
Provide improved visibility with more granular logs.
But IT teams don't need to fully swap their existing VPN practice with a ZTNA solution all in one go. Business priorities will determine the recommended migration path, and with the right partner in place, it's possible to complete this process without having to make any trade-offs in protocol, support, or functionality.

Here at CDS, we've partnered with industry-leading web infrastructure and security company, Cloudflare, to help build a better internet for organisations across the globe.
We asked Steve Gerard, Head of Expansion Marketing EMEA at Cloudflare to sum up the current situation: "VPN was originally developed to solve a problem in a different world of computing and network resource access. It did what was needed at the time, working well for those based in corporate offices but was always tedious, in terms of set-up, for those working remotely or working on the move. Since their initial introduction very little has changed in what VPNs do and how they go about doing it. In essence, this makes them an easy target for cyber baddies bent on nefarious activity.
"Today things are hugely different, the post-pandemic 'new reality' has seen a huge uplift in 'not at the office' working, apps and data can live literally anywhere, on or off-prem, and the unrelenting rise of everything-as-a-service. A ZTNA responds to this by trusting no one or no thing, verifying each call on all corporate digital resources, does it with negligible latency and in a fashion akin to a simple SaaS login flow, so no more tedium. ZTNA is not a revolution but an evolution in secure access as a response to a much-changed environment."
So, if you're wanting to learn more about how we can help with your migration from VPN to ZTNA, or any other cloud-related queries, please contact us.