Four steps to achieve 'Change at the speed of digital...'
4 minutes reading time
More words have been written about digital transformation in the last few years than almost any other topic in the business landscape. That is because delivering successful digital business change, particularly in large and complex organisations, can be incredibly difficult, dependent as it is on multiple internal and external factors.

Technology has become the rocket fuel of change for both public and private sector organisations, and while much of this tech acceleration has taken place in response to the challenges caused by the pandemic, many organisations are continuing with this 'change at the speed of digital', to help streamline and enhance their organisations even further.

CDS is a strategic change agency enabling improved outcomes across digital infrastructure, digital experience, operations, and outsourced services. We've lived, learned, and handled challenges like these with many large and complex organisations including those that UK citizens rely on every day to keep them healthy and safe.

With this perspective in mind, we've put together a short guide to some of the elements C-suite executives need to consider that will help avoid the dreaded law of unintended digital or experience consequences and enable successful, risk managed change.
1. Digital platforms that enable change
Digital transformation projects have been a priority for many organisations throughout 2021, with many streamlining their digital experiences to ensure they can properly serve users while increasing efficiency and speed of service. But this optimisation is only possible when your platform is fit for purpose to start with.

If your organisation is relying on an ageing legacy system that no longer supports developments or updates, change can be expensive and difficult and waiting for the 'burning platform' for change is risky. Legacy platforms can hamper growth and have a detrimental impact on both internal and external user experience.

Making the transition to a newer, quicker, more flexible, and futureproof alternative, can give access to digital transformation at a pace that is right for internal and external stakeholders. What looks like a big investment, can deliver exponential returns – improved services or revenues – compared to the cost and risk of managing legacy technology.

Once you have the right platform in place you can focus on ensuring your operations and processes are optimised, and crucially, on serving your users in the way that is right for them.

We share more of our strategic insights on re-platforming, here.
2. Digital process transformation

Digital process transformation enables the streamlining of labour-intensive business processes to speed up operations.

When researched and applied correctly, digital process transformation helps you to decrease operational costs by automating repetitive admin tasks, thereby freeing up team members for other higher value activities. This additionally reduces the risk of manual errors, protects against security vulnerabilities and the likelihood of system downtime associated with legacy technologies. These changes in turn enhance both employee and customer experience.
3. Low code

Before the pandemic, Gartner estimated that "by 2024, low-code application development will be responsible for more than 65% of application development activity". However, there is an argument that this will be achieved much quicker than 2024, with COVID-19 forcing organisations to be more agile and to embrace the digital workplace.

While legacy systems can often present challenges for companies, sometimes they don't have to be completely abolished to reap positive results. Low-code solutions, such as those provided by our software partner Appian, enable organisations to adapt and see instant progress – acting as 'digital glue' for existing systems, and delivering powerful business applications up to 20x quicker than traditional coding techniques.

By allowing non-coders to build business applications – drag-and-drop style – Low Code democratises the process of designing applications and empowers the end-user and process designer. This naturally agile approach helps to streamline the traditionally lengthy product development process into something quicker and more bitesize – reducing time to delivery and improving outcomes.

Lower overheads and dispersed information increase productivity and collaboration, and decreases the risk associated with information inaccuracy that can come from working in silos.

Keen to see low-code in operation? Find out how we helped Social Work England with their project, here.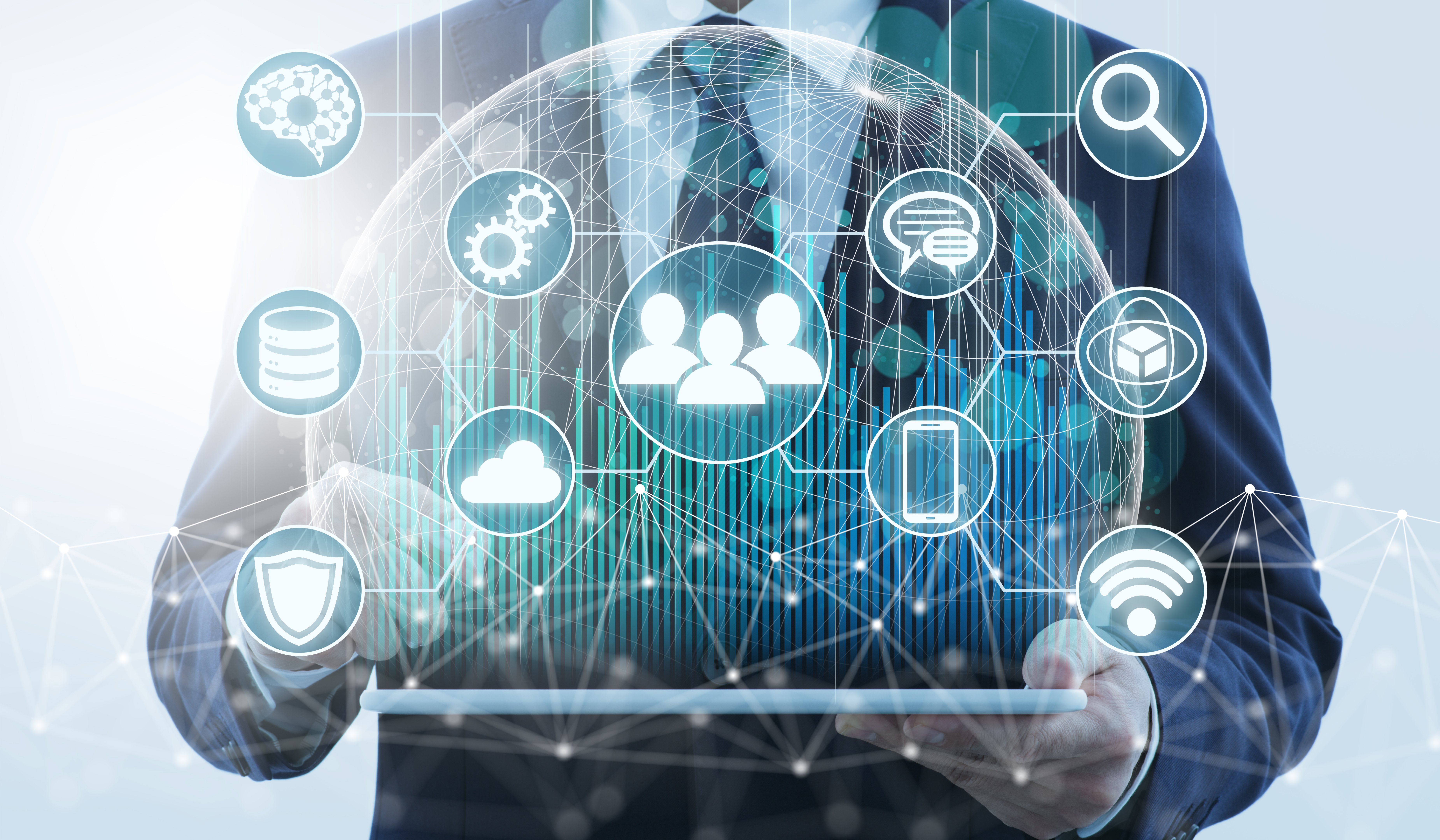 4. Online security

It is a little-known fact that all customer facing websites are being targeted constantly by bad actors – whether daily, weekly, or annually. So, when it comes to mitigating risk in relation to digital security, it's crucial for organisations to implement solutions that can help them to protect themselves against these online attacks.

Working with our partner, Cloudflare, we have built solutions that have been able to handle DDoS (distributed denial of service) attacks of over 200 million attempted website calls in the space of five minutes.

CDS has developed a specialist practice in the configuration of Cloudflare for both new and existing Cloudflare customers that brings a range of new benefits like this.

Find out more about our work with Cloudflare, by getting in touch.
Embracing digital change is about creating organisations that are more resilient and better able to serve customers effectively and cost efficiently. Resilient organisations are stronger, more agile, and better future proofed. In a world that is constantly changing, you could say that it just makes good business sense.
To discover more about how CDS can help your business to digitally transformation and embrace digital for maximum results, get in touch with our friendly team.