2 minutes reading time
Here at CDS, we're incredibly proud of our 170-strong team – after all, they're the ones who make all the comms magic happen.
That's why, each month, we're giving our blog readers the chance to get to know each member of the CDS family, as part of our employee Q&A series.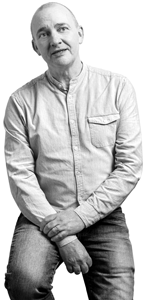 Next up in the hot seat, it's Tony Mawson, one of the CDS founders and longest-serving directors. With just 10 minutes on the clock, let's go…
1. Sum up your role at CDS in one sentence:
I head up the bid team as well as supporting the business on some critical areas of compliance – business continuity, GDPR and some basic legal stuff.

2. What's your favourite thing about your job?
I think it's fair to say that the best thing is the variety – you never quite know what challenges and opportunities are around the next corner for CDS.

It's also really rewarding to reflect on how much we have grown – we started with just one customer, one core service offering, and 57 staff members. The fact that our growth is down to hard work and integrity is something I am immensely proud of.

3. How did you become a business support director?
Prior to CDS, I worked in central government for 11 years – mainly in legal and training roles. Since joining the organisation, I have been an editorial team leader, a sales manager, the sales and marketing director, the creative services director and now the business support director. It's been quite a journey!

4. What drew you towards choosing CDS?
This is a rather tricky question as I was already working in the organisation when we completed the buyout from government. At the time I was attracted to the opportunities I could see ahead – so I chose to move with CDS rather than remaining in the public sector.

It was so long ago – I remember the East India Company tried to headhunt me around the same time.
5. Describe the CDS ethos in just three words:
Strength through values.
6. What's been your favourite project so far and why?
It would have to be our work with the British Army during the Ebola crisis. Although we were just one cog in a much bigger machine, making a positive difference doesn't get much better than saving lives!
7. And, which brand would you love to work on a comms project with?
I'd love to do something really ground-breaking with a major charity. Maybe the Dog's Trust (I'm a huge dog lover) or Age Concern (purely self-interest)!
8. Complete this sentence: For businesses, employing an effective communications strategy means…
Creating content that is engaging, clear, accessible, inclusive and accurate. As a result, you should never have to say you're slurry!
9. For a bit of fun, if CDS were a variety of biscuit, which would it be and why?
A rice cracker in support of the government's drive to halt the spread of obesity.
10. Finally, if you could give one piece of advice to your 10-year-old self, what would it be?
Don't smoke – it will stunt your growth!
Author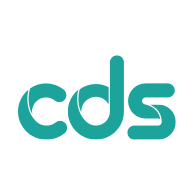 Marketing team
News and views from the marketeers
Marketing team
News and views from the marketeers
More articles by CDS