2 minutes reading time
Here at CDS, we're incredibly proud of our 170-strong team – after all, they're the ones who make all the comms magic happen.
That's why, each month, we're giving our blog readers the chance to get to know each member of the CDS family, in our employee Q&A series.
Next up in the hot seat, it's planning and inclusivity lead, Lucy Beldon. With just 10 minutes on the clock, let's go…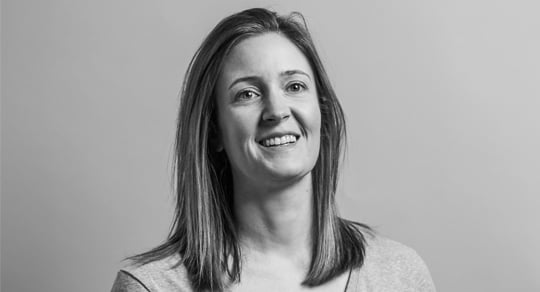 1. Sum up your role at CDS in one sentence:
My job is to use insight and data to strategise, design, plan, and ultimately make communications work better.
2. What's your favourite thing about your job?
No two days are the same and I'm always learning — it's a role where you have to be curious and aware of what's going on in the world. It also helps that I love data and solving problems.
3. How did you become a planner?
I initially wanted to be a journalist and work in radio, so studied media and journalism at university — but after a period of work experience, I realised it wasn't for me!
I always had an interest in marketing and completed a couple of related modules during my degree, so decided to study for a Chartered Institute of Marketing (CIM) Professional Diploma. I then worked client-side for four different companies — both B2B and DTC — in marketing roles for the next 10 years.
In 2017, I moved to CDS and the agency 'dark side' as a planner, and haven't looked back.
4. What drew you towards choosing CDS as an employer?
I'd always been curious to try agency-side and the opportunity at CDS – as part of the newly-created and rapidly-growing insight team — was too good to turn down.
5. Describe the CDS ethos in just three words:
Inquisitive, honest, teamwork.
6. What's been your favourite project so far and why?
Wow, that's a tough one! There are too many to mention, but the ones that involve large, complex stakeholders and audiences are always a big challenge and lots of fun.
7. And, which brand would you love to work on a comms project with?
I'd love to work with some of the brands really championing diversity, inclusion and sustainability – such as Nike, Channel 4, or Patagonia. Ikea has been doing some really great work recently as well.
8. Complete this sentence: For businesses, employing an effective communications strategy means…
...being user-centric and ensuring the needs of your audience are viewed with as much importance as your business objectives.
9. For a bit of fun, if CDS were a variety of biscuit, which would it be and why?
A Jaffa Cake — we could have a good internal discussion (argument) about whether or not it is actually a biscuit (it is).
10. Finally, if you could give one piece of advice to your 10-year-old self, what would it be?
Don't be so hard on yourself. And England are never going to win anything, so don't get too invested when the World Cup or Euros come around!
Author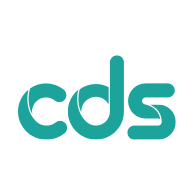 Marketing team
News and views from the marketeers
Marketing team
News and views from the marketeers
More articles by CDS