2 minutes reading time
Here at CDS, we're incredibly proud of our 170-strong team – after all, they're the ones who make all the comms magic happen.
That's why, each month, we're giving our blog readers the chance to get to know each member of the CDS family, in our employee Q&A series.
Next up in the hot seat, it's account manager, Liv Titmuss. With just 10 minutes on the clock, let's go…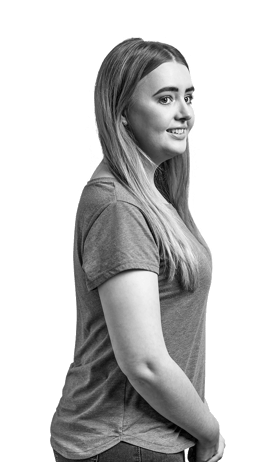 1. Sum up your role at CDS in one sentence:
My role is to act as the voice within the agency for my clients, and to work strategically on every account to overcome various challenges.
2. What's your favourite thing about your job?
My favourite part of the job is working closely with other departments within the agency, including our insight, print, and digital delivery teams. I continue to learn masses from my colleagues, and it's great to see projects coming together before your eyes.
3. How did you become an account manager?
I've worked in digital agencies before — mostly in content, social media, and reputation management roles. I always loved the client interaction side of the job, so being an account manager was the next logical step.
4. What drew you towards choosing CDS as an employer?
I think there are two main elements. Firstly, the clients CDS has — I have previous experience in retail and leisure, and CDS offered the chance to work with a vast range of sectors, from local councils and blue lights, all the way through to travel and financial services. Secondly, I knew that joining CDS would be a new challenge, and it absolutely has been — I've been here nearly two years and I'm still learning every single day.
5. Describe the CDS ethos in just three words:
Rooted in values.
6. What's been your favourite project so far and why?
I think it's got to be Yorkshire Water — it's been a fantastic project to be a part of because it combines all the very best CDS and Simple Usability have to offer. It's been amazing to see the considered, creative approaches following an extensive period of research and service design. This project is gearing up to an overhaul of Yorkshire Water's digital footprint by putting customers at the forefront.
7. And, which brand would you love to work on a comms project with?
There are a few brands that instantly spring to mind. One is Yorkshire Tea, as anyone who knows me will testify, I almost exclusively drink tea, so to work with this Northern, family-owned business would be a dream come true. Two other choices would be Samaritans and Cystic Fibrosis Trust, both are causes that I support outside of work and that are very close to my heart.
8. Complete this sentence: For businesses, employing an effective communications strategy means…
…understanding the audience, along with their wishes and requirements.
9. For a bit of fun, if CDS were a variety of biscuit, which would it be and why?
A jammy dodger — a strong, reliable biscuit with its heart at the centre.
This was a question I first asked my team when I joined the business, and it seems to have stuck – you can glean a lot about a person by their choice in biscuit, or lack of understanding of what constitutes a biscuit..!
10. Finally, if you could give one piece of advice to your 10-year-old self, what would it be?
You're never going to please everyone. Oh, and life is too short to pair socks!
Author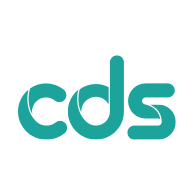 Marketing team
News and views from the marketeers
Marketing team
News and views from the marketeers
More articles by CDS