Staff Q&A: A brief encounter with James Marriott
2 minutes reading time
Here at CDS, we're incredibly proud of our 170-strong team – after all, they're the ones who make all the comms magic happen.

That's why, each month, we're giving our blog readers the chance to get to know each member of the CDS family, in our employee Q&A series.

Next up in the hot seat, it's Head of Internal Sales, James Marriott. With just 10 minutes on the clock, let's go…

1. Sum up your role at CDS in one sentence:
As Head of Internal Sales, I manage the entire inside sales process at CDS – keeping the new business team busy.

2. What's your favourite thing about your job?
I've been at CDS for just over four years, and I'm incredibly passionate about sales – I thrive searching for new business opportunities, and I love it even more when it's for an organisation that truly strives to make a positive difference.

I also have an identical twin brother, Matthew, who works in sales – we are both 'hardened lead generators' – it certainly runs in the family.
3. How did you become Head of Internal Sales?
I studied fashion design and marketing at university, but I've been working in sales for 20 years – 13 of which have been in an agency environment.

I truly love my craft and I was honoured to have been named as one of the UK's most influential business developers in The BD100 in 2020.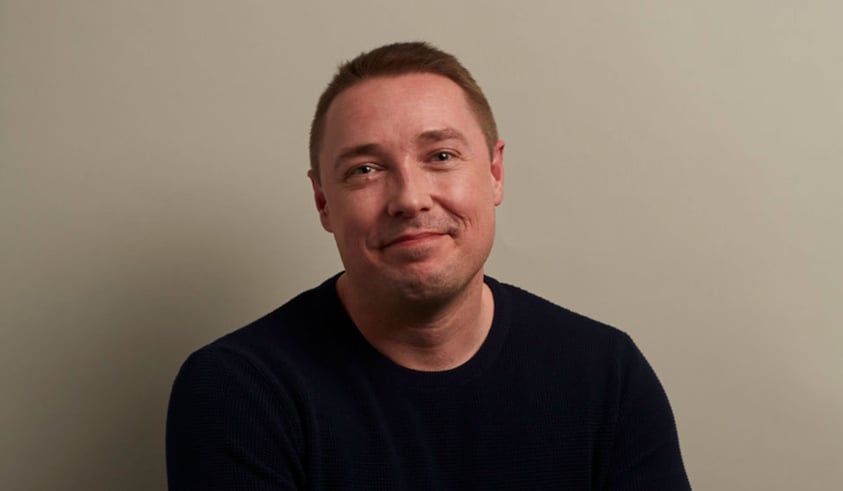 4. What drew you towards choosing CDS as an employer?

The team, the projects, and the heritage of the agency. Also, when I look to join a business, I always ask, can I work well with this team, and it was a very quick 'yes' from me.

CDS works with many high-profile organisations and offers an array of services – from digital and print to behavioural insight – and is head and shoulders above what other typical agencies offer. It's exciting to be a part of the team.
5. Describe the CDS ethos in just three words:

Making a positive difference – I know that's four, but it sums CDS up perfectly.
6. What's been your favourite project so far and why?
Probably Yorkshire Water. I was the one prospecting the business and getting to know the team – there's nothing more pleasing than seeing your hard work pay off when a project comes to life.
7. And, which brand would you love to work on a comms project with?

I've been lucky enough to work with some fantastic brands over the years – including Sony and the London Stock Exchange – but I'd love to collaborate with Nike again.

I've worked with them before for the PR launch of the Nike UK Snowboard Team and have always admired the brand for its creativity and drive to be the best globally. The company pushes innovation to the limit and achieves great results – I find this truly admirable. I also have more of their trainers than I want to admit to…
8. Complete this sentence: For businesses, employing an effective communications strategy means…

Having the ability to communicate effectively with customers, with the right tools, messaging, and language.
9. For a bit of fun, if CDS were a variety of biscuit, which would it be and why?

A Wagon Wheel – CDS has a rich heritage, and like this famous biscuit, it keeps on rolling.
10. Finally, if you could give one piece of advice to your 10-year-old self, what would it be?
You get out what you put in, so give it everything you've got and you will smash it!