3 minutes reading time
Here at CDS, we're incredibly proud of our 170-strong team – after all, they're the ones who make all the comms magic happen.
That's why, each month, we're giving our blog readers the chance to get to know each member of the CDS family, as part of our employee Q&A series.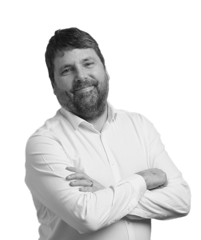 Next up in the hot seat, it's Ian Wilton, operations director for outbound communications. With just 10 minutes on the clock, let's go…
1. Sum up your role at CDS in one sentence:
I am responsible for all the production facilities, as well as the specialist team dedicated to servicing the Ministry of Defence print contract. I also head up the strategic sourcing department, which ensures our supply chain compliance and manages strategy, savings, and efficiencies across CDS.

2. What's your favourite thing about your job?
For me, it's got to be all the brilliant people I work with, and the fact that no two days are the same. It may be a bit of a cliché, but variety really is the spice of life!

3. How did you become an operations director?
I've been in print all my life. I left school and went straight into an apprenticeship. I was with my first employer for nearly 20 years – gradually working my way up through the ranks to management level.
Sadly, I was made redundant in 2008 but, fortunately offered a senior role within Oxford University Press, before being appointed as managing director of the internal print plant, where I worked for 10 years prior to joining CDS in August 2018.

4. What drew you towards choosing CDS as an employer?
After my interview with CDS, I felt sure that – if successful in my application – I was going to become a part of something incredibly special. The business values were remarkably similar to my own, so I felt I could easily fit in and help drive change.
5. Describe the CDS ethos in just three words:
Making a difference.
6. What's been your favourite project so far and why?
Looking back, it has to be the work we did with the Information Commissioner's Office, though at the time it did not feel like my favourite!

The execution didn't go as smoothly as I would've liked, and it went right down to the wire. It was challenging, stressful and a lot of hours went into getting it right, but because of the quality of the final delivery, and how we managed the process and subsequent work, we went on to win our largest contract to date.
7. And, which brand would you love to work on a comms project with?
As most of the work that comes through my department is within the public sector, it would be great to prove ourselves in the private sector as well.

I'd love to work with a brand where people go "wow, you work with them?!" – which is often the reaction to our public sector clients. It would be fantastic to join forces with an organisation like Fairtrade or the World Wildlife Foundation which align with our ethos and values, and where the outcome would make a positive difference.
8. Complete this sentence: For businesses, employing an effective communications strategy means…
Being fully inclusive and ensuring communications are clear, engaging, and comply with the audience's requirements.
9. For a bit of fun, if CDS were a variety of biscuit, which would it be and why?
A Jaffa cake...yes, I know it's not a biscuit, but CDS is a communications agency with a difference!
10. Finally, if you could give one piece of advice to your 10-year-old self, what would it be?
I have two! Life is short, you might as well make the most of it, and always treat others how you would like to be treated.
Author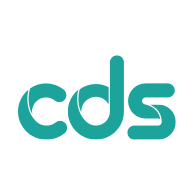 Marketing team
News and views from the marketeers
Marketing team
News and views from the marketeers
More articles by CDS