3 minutes reading time
Here at CDS, we're incredibly proud of our 170-strong team – after all, they're the ones who make all the comms magic happen.
That's why, each month, we're giving our blog readers the chance to get to know each member of the CDS family, in our new employee Q&A series.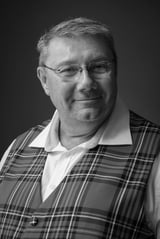 Next up in the hot seat, it's David Burton, our senior account director. With just 10 minutes on the clock, let's go…
1. Sum up your role at CDS in one sentence:
I am a senior account director for the public sector, with a focus on creative and print-related services and solutions.
2. What's your favourite thing about your job?
Looking back over the past 28 years, my favourite part has been taking on the enormous challenge of building the print management side of the business from the ground up. I remember the early days of using third parties outside of our control to provide our print solutions and experiencing the unreliability first-hand. I realised that by managing who we contracted with, we could further drive our agenda and deliver a first-class service for our clients. By 1998, we had secured a trio of 'proper' print management contracts for local authorities. And the rest — as they say — is history.
I am extremely proud of what we have achieved so far, and delighted that the legacy of the past 28 years has cemented our position as a key provider of print and related services to the entire public sector.
3. How did you become an account director?
Before CDS, I worked in the Department of Health & Social Security and was responsible for the delivery of means-tested benefits to vulnerable individuals and families. I loved this job as it gave me a real sense of purpose and I was able to help people who were growing up in a difficult environment.
I progressed as far as I could in the local office and my manager suggested that if I wanted to advance further, I should broaden my horizons. I applied for two (same grade) positions at CDS (formerly BA Publishing) — one as a writer/editor and the other as a print buyer. I was offered both positions and decided to accept the print buyer offer. Shortly after I joined, the business was market tested and a new private limited company was established in 1994, I was appointed head of print. In 2001, I was then offered an executive position on the board, where I served until 2018. As the company continued to grow, I accepted the role of account director, with a focus on the public sector — where my roots and experience lie.
4. What drew you towards choosing CDS?
I was never your typical civil servant. I found it extremely restrictive working 'by the book' and longed for the opportunity to think — and act — outside the box. The opportunities that CDS presented seemed like the ideal next step in my career. It was — and still is — an original-thinking organisation driven by a dynamic, focussed, and motivated managing director. It wasn't long before we were delivering exciting solutions with great results.
5. Describe the CDS ethos in just three words:
Open, honest and transparent.
6. What's been your favourite project so far and why?
The provision of training material for the Child Support Agency (CSA) at the beginning of the new millennium. The CSA had decided that a new and comprehensive training programme should be issued to all staff within the agency.
I remember receiving a telephone call asking for help and advice in the production of new training manuals — I dropped everything to attend a meeting in Newcastle that same day. The project was in its infancy and undergoing development by external consultants at the time. They required huge posters with an immediate turnaround, the volumes were astronomical and training materials were sent across the country at a moment's notice. We quickly made a number of substantial investments in our production facility before commencing with a 24/7 regime which resulted in achieving our annual budget by the end of month one.
7. And, which brand would you love to work on a comms project with?
I'm very much into music, theatre and the arts, so I'd love an opportunity to provide communication solutions to the West End.
8. Complete this sentence: For businesses, employing an effective communications strategy means…
Creating engaging, well written, grammatically correct and unambiguous content.
9. For a bit of fun, if CDS were a variety of biscuit, which would it be and why?
A digestive – a simple, straight-forward favourite that does precisely what it's supposed to do.
10. Finally, if you could give one piece of advice to your 10-year-old self, what would it be?
Believe in yourself. You can achieve anything you want to, but be prepared to work hard in the process.
Author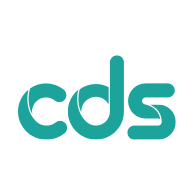 Marketing team
News and views from the marketeers
Marketing team
News and views from the marketeers
More articles by CDS