3 minutes reading time
Here at CDS, we're incredibly proud of our 170-strong team – after all, they're the ones who make all the comms magic happen.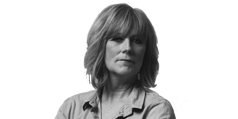 That's why, each month, we're giving our blog readers the chance to get to know each member of the CDS family, in our employee Q&A series.
Next up in the hot seat, it's operations director, Clare Gledhill. With just 10 minutes on the clock, let's go…
1. Sum up your role at CDS in one sentence:
My role is extremely varied — my main responsibilities involve contributing to the design vision, developing CDS' offering, overseeing the professional development and wellbeing of the team, and establishing a smooth transition for our newest acquisition, Simple Usability.
2. What's your favourite thing about your job?
The diversity within the team and our collective ability to launch services and propositions that really do make a positive difference. For instance, the digital work we do across the public sector and the inclusivity and accessibility consultancy services we have built.
I love seeing ideas develop into fully-fledged branches within the agency, witnessing our team grow and flourish, and knowing the work we do genuinely impacts people's lives for the better.
3. How did you become an operations director?
I've had a very interesting and varied career — from being an air traffic controller, to an English teacher in Italy and an aid worker in Africa. However, many years ago I was approached to join a young and interesting digital agency which ventured into building online travel booking systems.
Since then my career has been focused on leading teams to deliver large scale digital and creative projects — and managing some really talented creative agencies too.
4. What drew you towards choosing CDS as an employer?
I joined CDS at a time in my life when I needed to move back to the north of England — I had young twins, was a single mum and wanted to move close to family who could help me out.
CDS not only offered me a challenge — I originally joined as operations director to transform its digital pillar — but it also offered me the flexibility I needed to juggle a difficult job, while being a single parent to my 18-month-old children. The flexibility and support that was shown to me, is something I am truly grateful for.
5. Describe the CDS ethos in just three words:
Integrity through understanding.
6. What's been your favourite project so far and why?
It's difficult to say as I am incredibly proud of all of the work my teams produce. We have delivered some amazing projects that are making a real difference in the UK — from our digital National Policing Programme to driving the conversation about inclusivity and vulnerability in communications.
7. And which brand would you love to work on a comms project with?
I'd like to work with the National Health Service. The work we have done in policing has changed the way the public interacts with the force and I think that given the chance, CDS could do something quite special for the NHS — transforming how its users experience and interact with the sector.
8. Complete this sentence: For businesses, employing an effective communications strategy means…
Considering all of their users' needs and investing in connecting with their audience in an authentic way to make their experiences valid, engaging, and relevant.
9. For a bit of fun, if CDS were a variety of biscuit, which would it be and why?
A Tunnocks Teacake. From the outside, we are professional, driven and always deliver. On the inside however, we are softer — our goals are driven by doing the right thing, considering people, developing experiences, and building services that really support people. And underneath it all, our base is solid and grounded in sound business decision making, clear strategy and direction.
10. Finally, if you could give one piece of advice to your 10-year-old self, what would it be?
You're beautiful and capable — believe it and enjoy it!
Author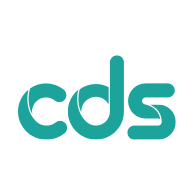 Marketing team
News and views from the marketeers
Marketing team
News and views from the marketeers
More articles by CDS