4 minutes reading time
The quiet streets of once busy town centres are screaming out for office workers to return. Given recent developments, this is unlikely to happen anytime soon. Who thought that the original lockdown would continue for so long when Boris Johnson announced on the 23rd March that we must stay at home?
My naive prediction was a return to normality by July. That prognosis was met with bewildered looks on Zoom from friends and colleagues who were more confident and optimistic. And yet here we are - in October, with new restrictions and fresh rules coming into play.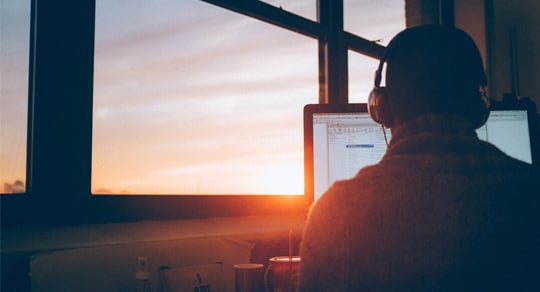 I was surprised and relieved at how quickly I adapted to working from home. It was an unfamiliar and strange period. That said, after hastily putting together a make-shift office in the dog room, it didn't take long to get comfortable in my new surroundings and embrace new ways of working. As days rapidly turned into months, I suddenly realised this was the new normal.
Spending more time with the family and not having to commute to the office has been lovely and certainly provided a timely reminder of what is truly important. I would hazard a guess I'm not alone when it comes to valuing these perks. It's quite clear and understandable that many people want to cling on to some of the refreshing and unique benefits of working from home.
I should add, I've always been eager and excited about returning to the office. Itching for a conversation that doesn't require sending a Teams or Zoom invite. Having an unexpected catch-up with a colleague and hearing infectious office laughter are things that can't be replicated when confined to a desk at home.
You can really feel and sense the culture of a company when walking through an office and I've missed that connection.
The return to work process for my agency has been robust, thoughtful and clear. A pragmatic approach centred around consistent engagement with staff to ensure the right people are being prioritised. Of course, the safety and well-being of employees has been paramount. I can't begin to imagine the time and effort that has gone into formulating the necessary plans and procedures that led to our safe return.
This has now been complicated even further with new government restrictions coming into place. It feels like it could be a while until the full team are back in the office again.
However, in terms of my experiences of coming back into work after spending so much time at home...
It felt a bit like my first day in a new job. As I waited for the train, it didn't take long to sense that things were going to be noticeably different. The platform was silent, with a handful of commuters gingerly waiting for the train to Leeds to arrive. Remarkably it was on time - a reflection of the significant changes that also lie ahead. There was no struggle to find a seat today, even when taking social distancing into account.
I noticed my fellow passengers all abiding by the rules, only their eyes on show. The rest of their faces covered, a varied array of face masks expertly shielding all mouths and noses, as is the way now. My fellow 'return to workers' occasionally share a quick glance, assessing the small collection of similar minded folk who had decided to battle their way in on public transport.
For anyone familiar with Leeds City Centre and the Station, you'll understand the immediate hustle and bustle upon arrival in rush-hour. A common hurdle to overcome in most major UK city stations. Having battled daily on the tube for nearly ten years in the past I'm competent and experienced here, always prepared to receive an unwelcome elbow or nudge as I try to escape to the streets.
Today the path is clear, rather than feeling like you're on an episode of Gladiators you could be walking through an empty field on Countryfile. In record time, I get to the office.
I've forgotten the code to get into the building. More worryingly I can't remember the code to get into the toilet… something to worry about later. Without breaking in, I manage to enter and suddenly feel a real sense of excitement. Any reservations I might have had have quickly disappeared, and a surprising smile crosses my face as I walk into the building.
In the near future we'll be moving to brand new offices. And I quickly notice the move is already underway, met by a large empty space with a scattering of desks. The designated seating areas are easily recognisable and a few early starters have beaten me in and appear to be cracking on as though nothing has changed over the last six months.
I say hello to a colleague in person for the first time since lockdown and it's memorable. Not like the thousands of nonchalant and polite hellos that came before it. After a quick assessment of available workspaces, I find a spot not far from my usual location.
The day itself is like any other. There is less conversation between colleagues because fewer of them are here. But the catch-ups you do have seem to have taken on more meaning, with a certain team member quite happy to do most of the talking.
It is great to finally catch-up in person and I look forward to the time when the full team is back and settled into the new office.
I'm pleased that I came in - even if it was for just one day due to the new restrictions being announced. There is a new found appreciation for things that previously held no noticeable significance. Similar to the way we've started to recognise the importance of lifestyle outside of work, I can see that I'm going to start acknowledging and enjoying aspects of office working in a new way.
It will be some time until things fully reopen. The rising infection rates and new regulations isn't encouraging. But when offices do open up, and we begin a staggered and managed return - I urge those who have the option to go back to give it a go. You'll quickly see and realise that the refreshing parts of working remotely aren't going to disappear and that you'll gain new experiences at work that you'll equally value.
A balance between the two is ultimately what many of us are looking to achieve as we slowly figure out our new routines.
Right now, it feels like we have an opportunity to create and shape that balance, forging a new way of working where we get the best of both worlds.
But in order to do this, people need to be brave enough to take that first step when the time comes.
Author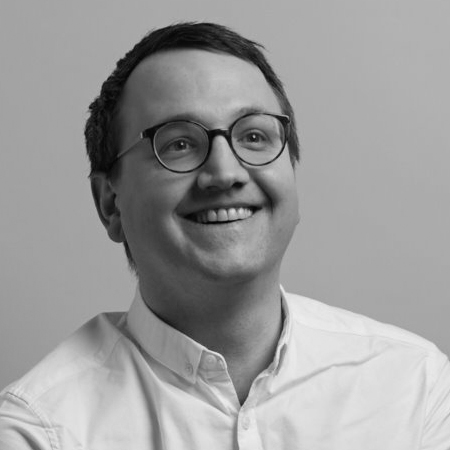 Business Development Manager at CDS
Business Development Manager at CDS
More articles by James